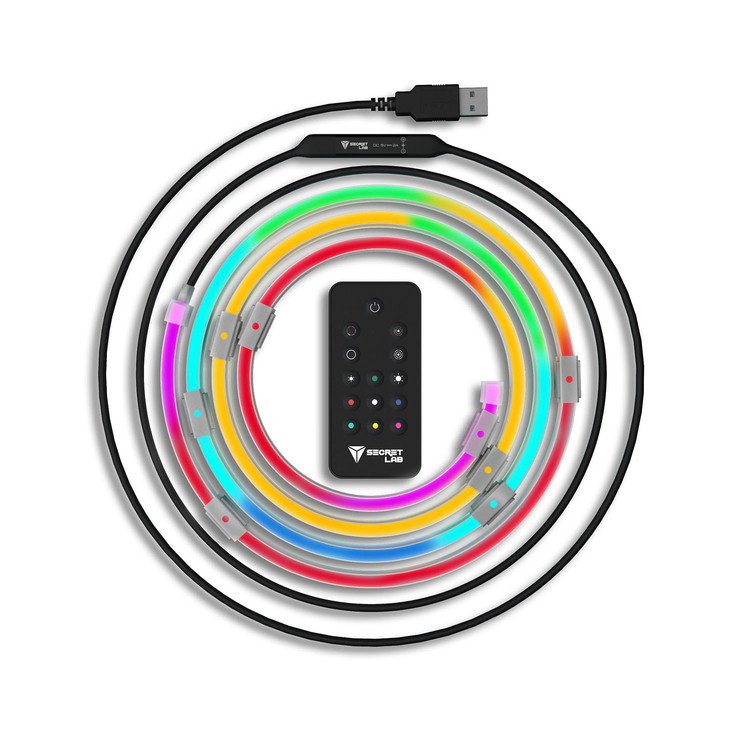 Secretlab MAGRGB™ Diffused RGB Strip
Direct Pricing
(why?)
Financing available. Learn More.
at S$/m with
or S$/m with
In Stock
Low Stocks Remaining
Pre-Order -
Out Of Stock
Not Available
Register Interest
Notify me when the product is back in stock.
This product is not available at the moment, but you can register your interest and we will notify you if it becomes available!
Thank you! We will notify you when this product is available.
Something wrong happened, please try again!
---
Create the perfect ambience for your games with the Secretlab MAGRGB™ Diffused LED strip, featuring 16 million colors and 4 unique lighting presets. With a built-in magnetic base for seamless integration with the Secretlab MAGNUS, take your setup to the next level with brilliant lighting effects or a discrete underglow.
---
Specifications
1x MAGRGB™ Diffused RGB LED Strip
1x MAGRGB™ Controller
2x Spare Magnetic Clips